Duo Brings Extensive Experience in Expedited Shipping and Corporate Roll Outs
Hudson, Wis., Sept. 14, 2023 – Valley Companies, a leading provider of freight transportation and supply chain logistics solutions, deepened its commitment to outstanding, value-added services by hiring two key industry veterans: Rick Loerke and Nathan Ragner. Ragner was hired as a logistics specialist, while Loerke now serves as director of customer solutions. Combined, the two bring decades of experience to Valley's engineered solutions.
"On behalf of myself and Valley, we are pleased to welcome Richard and Nathan to the family," said Valley Companies president and CEO, Todd Gilbert. "Both bring a wealth of experience in the logistics industry. Their unique skill sets fit perfectly with Valley's mission to provide solutions and value to our vast customer base. Specifically, both will be heavily involved in expanding our expedited and project management service lines, where both have worked with some of the largest and most recognizable big box and retail brand names in the country."
In his new role, Loerke leads the company's expedited group, including cargo van, sprinter van, straight truck and over-the-road team drivers, along with other expedited projects and customer needs that require faster than over-the-road methods. He also manages one- to three-day air deliveries and expedited ground shipping, while working to establish a new custom projects group to deliver extraordinary results for rollouts and other retail projects.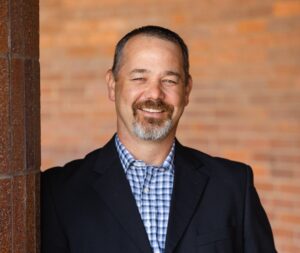 Rick Loerke earned a Bachelor of Science degree in business administration and management from Wichita State University. His past experiences include engineering expedited solutions, as well as inside sales leadership and management for one of the industry's biggest logistics providers.
"No two projects are the same, so it's about creating solutions," Loerke said. "With Valley, I saw an opportunity to be creative and to lean on the company's extensive, customer-oriented track record. Whether it's expedited or project-based solutions, it's about how you exceed a customer's expectations to make their projects and shipments a success."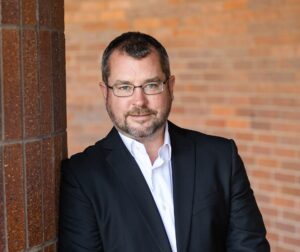 Nathan Ragner graduated from Emporia State University with a bachelor's degree in finance, after which he served as a senior fund accountant for State Street Bank and Trust, managing accounts valued at as much as $500 billion. After relocating to Boston, he then served as an operations supervisor for Yellow Transportation, running day to day operations, managing around 20 employees. He then made his way into logistics, working as a coordinator, swiftly excelling to supervisor.
In his new role, Ragner works in Kansas City, managing expedited shipments, providing quotes and routing, and ensuring the company's deliveries arrive perfectly and on time.
"Being able to respond to the customer from beginning to end—that's the difference maker for me. I saw an opportunity to do this with Valley," Ragner said. "The company is nimble and responsive."
"We are ecstatic to add such valuable experience and know-how to Valley's lineup," Gilbert said. "Rick and Nathan have everything to do with where this company is headed and how we'll get there as we reach the next level through engineered solutions."
About Valley Companies
Established in 1935, Valley Companies is a leading provider of freight transportation and supply chain logistics solutions. A family-owned company in its third generation, Valley specializes in customized logistics management and brokerage services, including final mile, less-than-truckload (LTL), truckload transportation (TL), warehousing, expedited, project logistics, and more. For more information, call 1-800-657-6936 or visit www.valleycompanies.com.