With 20-Plus Years of Industry and Executive Experience, Mansur Will Drive Team Development and New Commercial Solutions
Hudson, Wis., Nov. 9, 2023 – Valley Companies, a leading provider of freight transportation and supply chain logistics solutions, announced that Jason Mansur has joined the company as its new vice president of Enterprise Partnerships. With over 20 years of experience and proven executive leadership skills in third-party logistics, Mansur will work in tandem with president and CEO Todd Gilbert, and the company's leadership team, to develop new commercial solutions and partnerships.
"We've been extremely blessed in recent months to expand Valley's team with more of the industry's top talent," Gilbert said. "With Jason, we're gaining an additional perspective—one that includes a vast range of executive experience. His knowledge will enhance our strategies around carrier partnerships, while driving innovation and value for strategic vendors."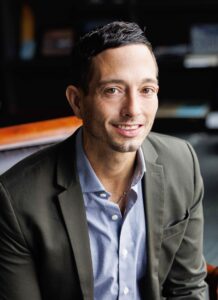 Mansur has a Bachelor of Arts degree in business administration from the University of St. Thomas Opus College of Business and possesses a rare profile, having spent the duration of his career in the logistics industry, spanning mid-market to enterprise-level providers. He began his career as a team leader for FedEx and worked as a strategic account manager and general manager for sales and operations at Logistics Planning Services (later GlobalTranz), later serving as vice president of managed transportation. Most recently he served as president and chief operating officer for Evans Transportation Services, where he excelled at relationship building and organizational scaling, leveraging his own unique brand of creativity.
Over the span of his career, Mansur has developed a reputation for leadership and the relentless pursuit of success through hard work and dedication. In recent months, he has lent his entrepreneurial skills and executive experience to numerous startups, serving as an advisory board member.
"I am grateful for the opportunities I've had in my career to this point," Mansur said. "What's unique about Valley is that it allows me to come into a role that's focused on carving out improvements for customers, prospective customers, carrier partners and other vendors, while helping to further develop our leadership team. I'm just here to lend a helping hand and to use my diverse experience to push us forward."
When not at work, you can find him spending time with his family and searching for that next adventure, as well as chasing balls in a "high effort and low result round of golf."
About Valley Companies
Established in 1935, Valley Companies is a leading provider of freight transportation and supply chain logistics solutions. A family-owned company in its third generation, Valley specializes in customized logistics management and brokerage services, including final mile, less-than-truckload (LTL), truckload transportation (TL), warehousing, expedited, project logistics and more. For more information, call 1-800-657-6936 or visit www.valleycompanies.com.